Oaktober Fest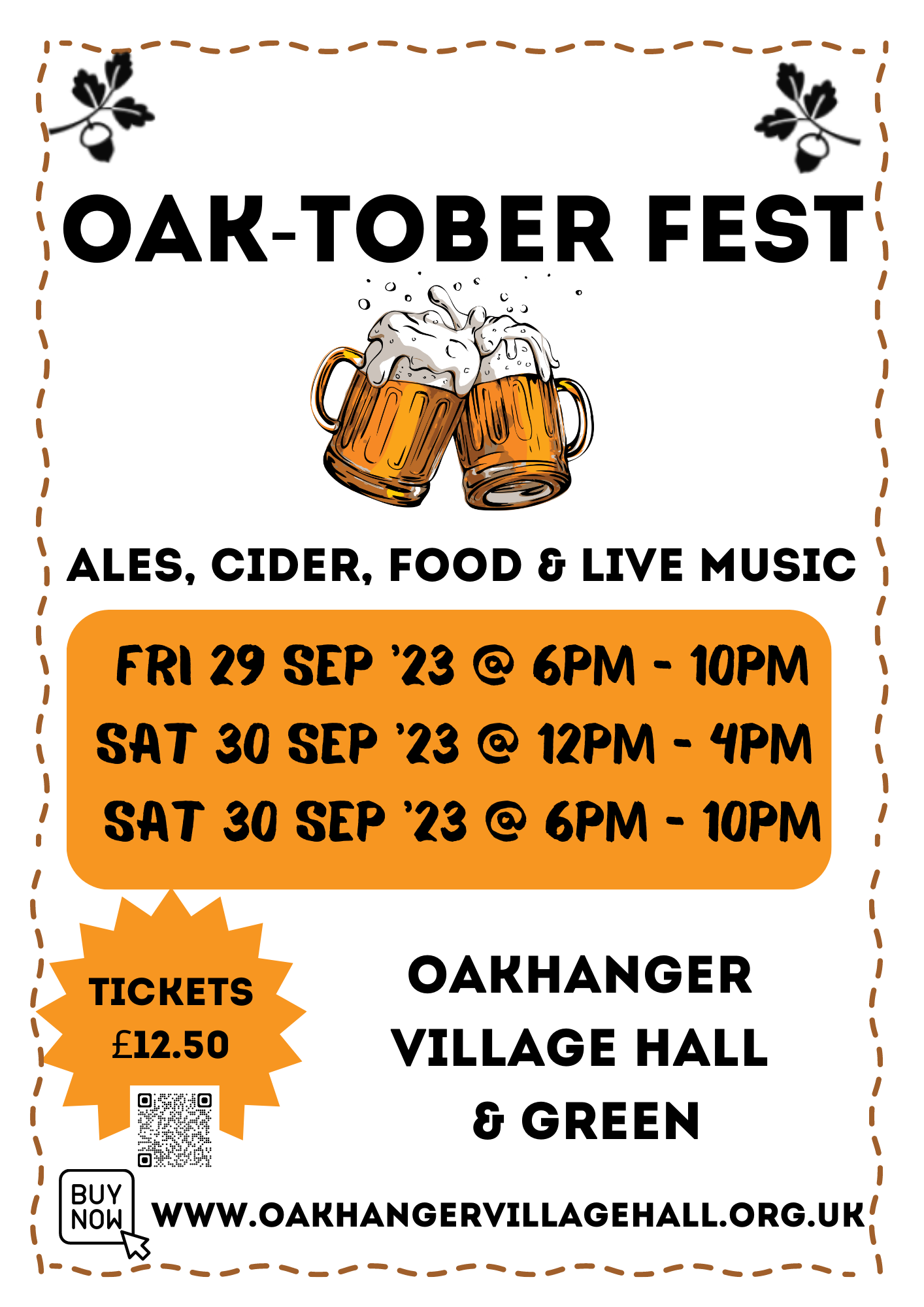 Welcome to Oak-tober Fest!
Get ready to celebrate the arrival of Autumn and come on a beer tasting tour of the UK with us on Oakhanger Village Green.
Fri 29th Sep 2023 at 6:00 PM BST
Sat 30th Sep 2023 12:00 PM
Sat 30th Sep 6:00 PM.
Join us for a night of good beer, good food, and good company.
Our event is located at Oakhanger Village Green, Oakhanger, GU35 9JL. There will be plenty of seating available both inside and outside, so come rain or shine, we'll be ready to party!
Our selection of beers will be sure to impress, with our top pick of brews from each region of the UK to choose from. We will also celebrate our local beer and cider producers with a selection from closer to home.
We'll also have a selection of delicious food options available for purchase. Whilst you sample the delights of the food and drink options there will be live music from local musicians for you to enjoy.
Don't miss out on this fun-filled evening with friends and family. See you at Oak-tober Fest!
Book your tickets here!
Tickets also available in person from:
- The Hanger Freehouse
- ProRetro
- Katie & Carol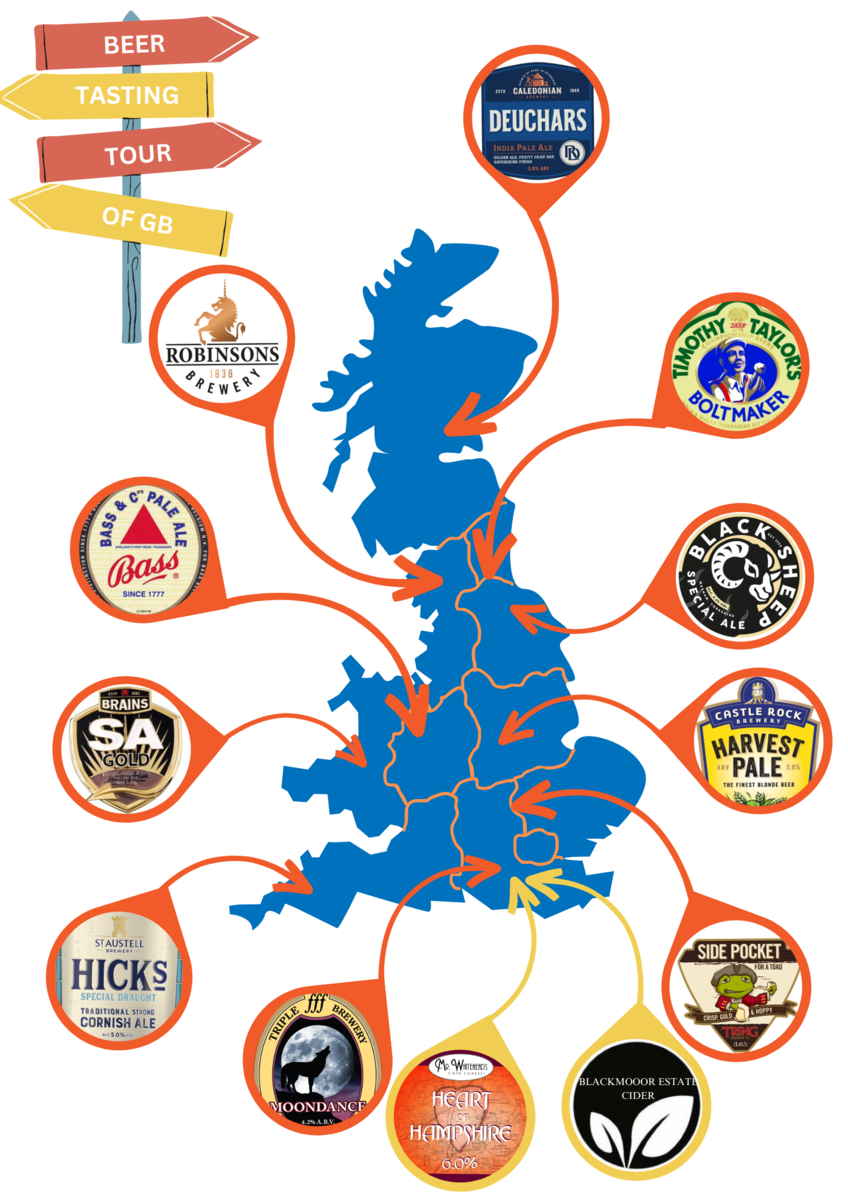 ENTERTAINMENT
Friday EVENING - Ollie Hutton
Saturday AFTERNOON - Katie Otu
Saturday EVENING - Zig Zag Band